He quit as IAS officer to start a venture which many would term highly risk. And guess what? The Schwab Foundation for Social Entrepreneurship, a sister organization of the World Economic Forum, has declared him as the 'Social Entrepreneur of the Year 2020'.
One seldom comes across individuals who, in order to fulfill responsibilities towards society, leave their secure jobs, and tread the lonely and less explored road. Often, such exceptional people leave their rewarding jobs and devote themselves to social causes. Dr. Syed Sabahat Azim, a 2000 batch IAS officer, is one such inspiring individual
After quitting civil services- a very rare move, one must say- who, he has been successfully working towards providing affordable healthcare to rural and semi-urban populations.
An alumnus of JN Medical College, AMU, and IIM Ahmedabad, Dr. Syed Sabahat Azim has over two decades of medical experience and has served in top-notch positions. Prior to leaving the civil services, he was appointed as the Secretary to the Chief Minister of Tripura. His entrepreneurial venture, Glocal Healthcare Systems seeks to provide greater access to healthcare facilities by building low cost yet efficient hospitals across villages and small towns. It was the untimely death of his father that led Dr. Azim to launch Glocal in July 2010.
Tasting Success
Thanks to Dr Azim's persistent efforts, Glocal has become a renowned name in the field of healthcare.
Glocal Healthcare Systems has set up twelve low-cost hospitals in small cities, wherein affordable and reliable care to people is now available. Glocal's model aims to provide the best standards of treatment at places where government facilities are lacking, and where private hospital hasn't set foot because the place is not lucrative enough for them.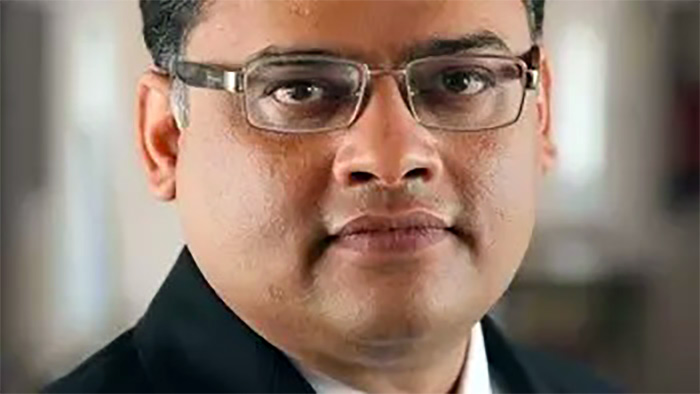 Each hospital under Glocal has 100 beds, 20 operation theatres, ICU, delivery suite, neo-natal care unit, pharmacy, pathology, and radiology.
Choosing Unlikely Spots
Dr Azim set up the first Glocal hospital in West Bengal. Thereafter, during next six yerars, he constructed well-equipped hospitals in such unlikely in place at unlikely destinations as Bhagalpur, Muzaffarpur, Behrampur, Begusarai, Amroha, Mednipur, Krishnagar and Jeypore (a town in Odisha, not to be confused with Rajasthan's capital Jaipur)
Since the company's inception, the eminent CEO of Glocal has been cited several times for his contributions in the area of healthcare. Often, he has been facilitated with awards for his remarkable efforts to curb healthcare issues in the country. Recently, Dr. Syed Sabahat Azim was declared as the 'Social Entrepreneur of the Year 2020' by the Schwab Foundation for Social Entrepreneurship – a sister organization of the World Economic Forum. His commitment and dedication to making affordable healthcare available to everyone are truly commendable.
Other Achievements
While Dr. Azim has certainly bolstered the growth of the Indian healthcare sector, it isn't the only feat that he is known for. Before launching Glocal, he was working with Sahaje Village Ltd. that set up 18000 broadband-enabled telecentres in rural India, with the purpose of bridging the digital divide. Lastly, there is no denying that Dr. Azim has been instrumental in making affordable and accessible healthcare in India a reality. His tremendous dedication and commitment towards the cause have left an indelible imprint on the minds of those individuals who strive to give wind to their dreams.